Free bill tracking for US Congress
The FastDemocracy ® Platform offers unlimited legislative bill tracking, searchable voting records, analytics and more to help you stay informed during and after legislative session.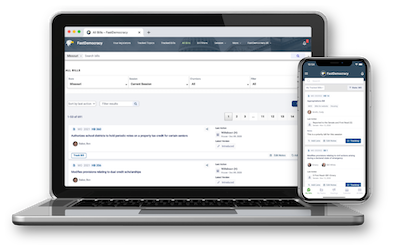 How do I track bills in US Congress?
3. Use the search bar on top if you're looking for something specific.
5. You can track an unlimited number of bills for free and we'll send you a daily or weekly email if your tracked legislation moves.
7. Track bills on your smartphone using our free mobile app.
How do I find my local US Congress Senator and Representative?
Legislators in US Congress