We make it easy to follow legislation in Congress & all 50 states.
The FastDemocracy ® platform empowers political newcomers and professionals alike to be more informed and effective while advocating for policy change.
Bill Tracking — Collaboration — Analytics — E-Mail Alerts — Voting Records — Bill Similarity Detection — Legislator Messaging — News Aggregation — Tweets — Embeddable Website Widgets
What our customers love about FastDemocracy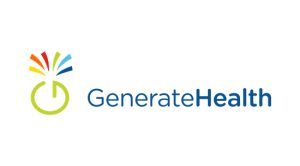 FastDemocracy has helped us connect better with our advocates, keep track of legislation, and prepare for future sessions through research. It made a big difference in our advocacy.
- Abby Buckhouse, Policy & Advocacy Manager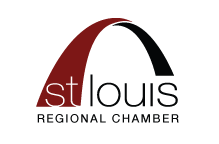 FastDemocracy is an efficient, easy to use and informative tool for any organization looking to stay up to date on their priorities throughout legislative session. The program is dynamic and cutting edge!
- Rebecca Stone, Advocacy & Member Engagement Manager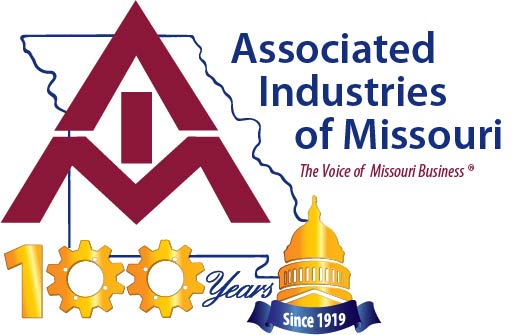 I have lobbied for more than 30 years in various roles. We began using FastDemocracy this session and I was extremely impressed with the features available as well as the timeliness and accuracy of information. I highly recommend FastDemocracy to anyone that needs or wants accurate and reliable legislative information.
- Ray McCarty, President & CEO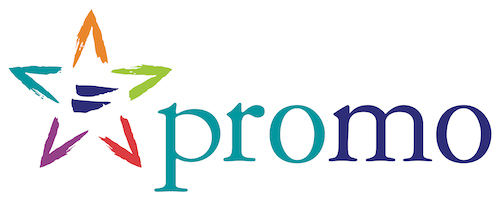 FastDemocracy makes it simple and easy to search,compare and track different pieces of legislation. It helps to be able to share lists with my coworkers and colleagues so we can collaborate on where we need to direct our work.
- Samati Niyomchai, Public Policy Manager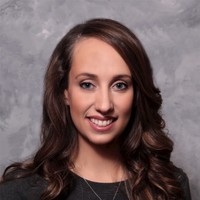 Jill is a strategic communication professional who spent six years working in government and public policy. Her transition to the private sector and founding FastDemocracy was inspired by her enthusiasm for helping constituents better connect and engage with their government. Jill has a bachelor's degree in journalism from the University of Missouri-Columbia.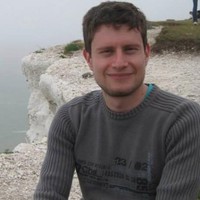 As a Doctor of Theoretical Physics, Anatolij brings hard science to the world of politics. He believes that data-driven analytics can revolutionize legislative advocacy and offer FastDemocracy's clients unprecedented insights that will shape a more informed strategy. Anatolij earned his Ph.D. in theoretical physics from Oxford University.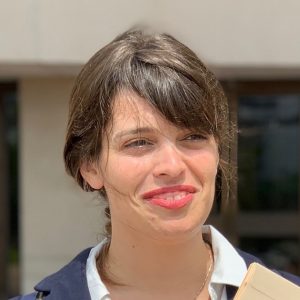 As a state legislative director for a large national non-profit, Sara knows all too well how the right tools can make or break a legislative strategy. Her expertise in policy, advocacy, coalition building has shaped FastDemocracy's platform, making the legislative process accessible and transparent to all. Sara has a master's degree in international relations and affairs from Washington University in St. Louis.
So, why do I need the FastDemocracy platform? Can't I find all the info I need on the legislator websites?
Yes, you can, if you have a good memory and a lot of time and don't mind click labyrinth. A typical legislative session features thousands of bills. They constantly move between committees, to the House or Senate floor, get amended, come back up for a vote, and then start the whole process anew in the next chamber. Knowing where your bill is, who you should talk to about it, and what the next step is, is no easy feat.
Lobbyists have been using services like FastDemocracy for years to stay on top of the process. Outside of the Capitol, we often find out about contentious legislation when it's too late to stop it.
Our political system works for all of us when it is understood. If you can get the information you need, in a timely way, and act, you have the power to be a citizen lobbyist. Your voices and your numbers will matter. Our commitment to action cannot stop at the polls – we have to be the watch guards of our democracy. FastDemocracy is a tool to level the playing field. We ALL have issues that matter to us. Now is the time to take than passion and create progress!
Sounds great! Now, how can I get started?
The best way of getting started is to become familiar with the FastDemocracy website. Sign up here, and you'll find that it's easy to use.
Are you interested in a specific topic? How about you go to "My Tracked Topics" and select the legislation topics you care about. FastDemocracy will create an overview of bills on those topics, what they are about, where they are in the legislative process, and when the next hearing or vote will happen.
Do you want to monitor a specific piece of legislation? If you want to follow a bill more closely once you see it pop up in your topic search, you can track it. That is, the bill will be added to "My Tracked Bills". These could be bills you want to tell your friends about, bills you would like to testify, blog or tweet on – or just bills you deeply care about. You can also play around with the bill search function and find any other bills you want to track.
And what about privacy? I'm a bit hesitant to share my political stances with everyone.
All your tracking activity is invisible to others and we will not share your interests or political stances with anyone, unless you explicitly want to share it. We want you to feel comfortable using our tools because we think that our state needs people like you!
When is the best time to reach out to my representative or senator?
You should never hesitate to reach out to them. You've hired them, and they should listen! However, there are certain points in the process where you can be most effective. Here's a list:
If the bill you care about is in a specific committee, contact the legislators on that committee before the public hearing or before executive session! In many states, you can even come to public hearings and testify!
If the bill you care about is about to come up for a debate or a vote, reach out to legislators to tell them how you want them to vote! Remember: if you want the bill to pass but you want them to change part of it, during the debating phase is when you can ask them to amend the bill. You can also ask them to vote a certain way when the bill is third read (or engrossed), but remember they can't amend the bill at this point!
Could you tell me a bit more about the political process? What happens during a hearing? And how does the Senate and House calendar work?
If you want to know the details, you can find them on your legislator websites. Basically, a bill is introduced, then first and second read (i.e. briefly introduced on the House or Senate floor) and then referred to committees.
A public hearing is the public discussion on the bill in the committee – often anyone can come and testify! That means you! If you can't make it in person, you can also submit written testimony by contacting the committee chair. After that, in an executive session, committee members vote on the bills and make amendments. Before the public hearing or in the interim between the public hearing and executive session (usually about a week) is the best time to call committee members and make your voice heard ahead of the vote.
First and second readings are public announcements of the bill (this basically means a bill was turned in and entered into the record. Almost all bills are first and second read). A bill that is up for perfection will be debated and amended on the floor. Senators and Representatives will vote to "perfect" a bill and then place the bill on the calendar for a third reading. Once a bill is perfected it cannot be amended. This means the best time to call your legislators is before the perfection vote if you have changes you want them to make to the bill. Once the bill is on the calendar for a third reading this means that the next time it is brought up is when either the House or Senate will try to pass the bill from their chamber and send it to the other chamber (i.e. If a bill starts in the Senate they will perfect the bill in the Senate, third read the bill in the Senate, and, if they pass it on third read, they will send that bill over to the House for consideration.). Both the Senate and House floor debates are public.
Great! This sounds like a confusing process.
Oh, it is! But states need people like you to make change that actually follows what the people want. FastDemocracy will help you break down barriers. If there is something we don't provide and you think it would be a cool function for our site, let us know and we will try to create it.
I like FastDemocracy and I want to see it grow! So, how can I support you?
Very simple: spread the word! And don't forget to write,  anatolij@fastdemocracy.com . We'd love to hear your thoughts, from problems you've encountered using FastDemocracy to all the things it helps you do!
And if you have a politically engaged friend who could use FastDemocracy to do some good, let them know! We would love if you told your friends about FastDemocracy, shared it on Facebook or tweeted about it!