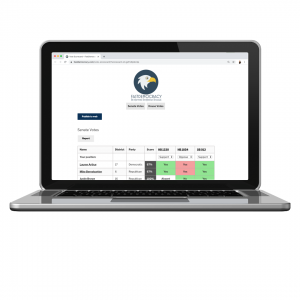 It's time to find out which legislators made the grade! FastDemocracy Professional's new legislative scorecard tool makes it easy for you to find out how legislators measured up to your expectations.
Just select the bills you care about, designate in your position on the policy, and we'll do the rest!
We've included step-by-step instructions below of how you can create your own customized legislative scorecard. There's instructions both in video format as well as written instructions paired with pictures.
Have additional questions? Email info@fastdemocracy.com for assistance.
You don't have FastDemocracy Professional? Click here to upgrade your account or request a demo.
Video instructions on creating your Legislative Scorecard
Step-by-Step instructions on creating your Legislative Scorecard
Step 1: On the FastDemocracy homepage, hover your mouse over the "Session" button located along the top menu.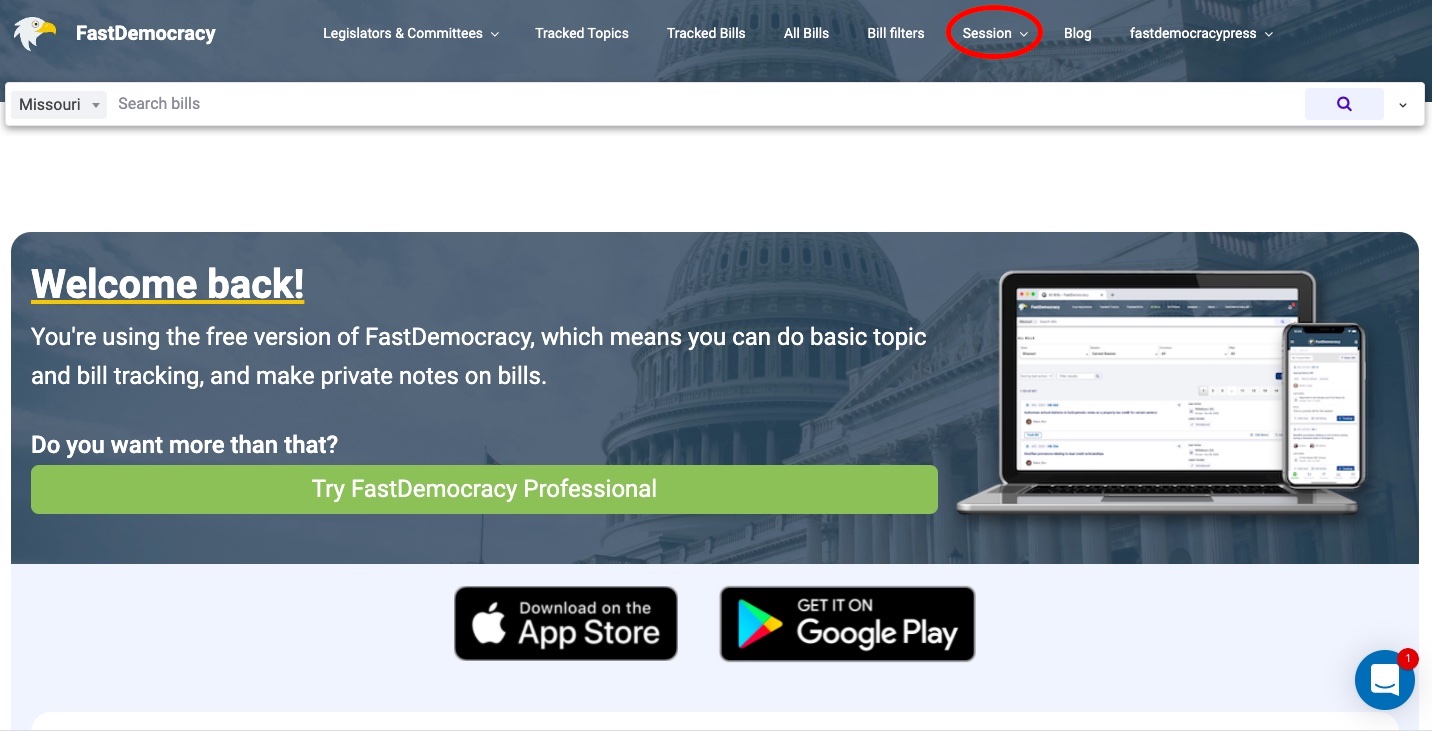 Step 2: Select "Vote Scorecards" found under the "Session" drop-down options.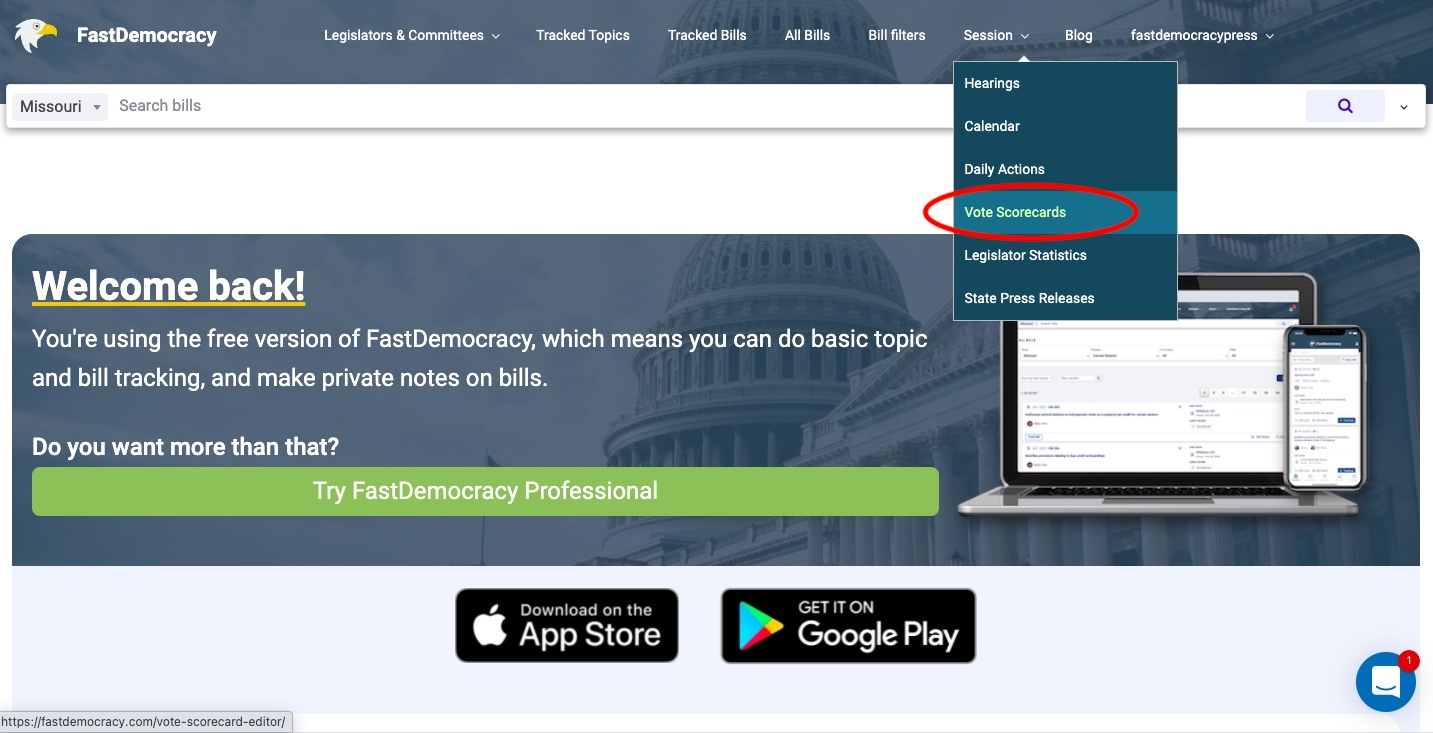 Step 3: To create a new scorecard, click the "Manage Scorecards" button, name your scorecard and click "Save."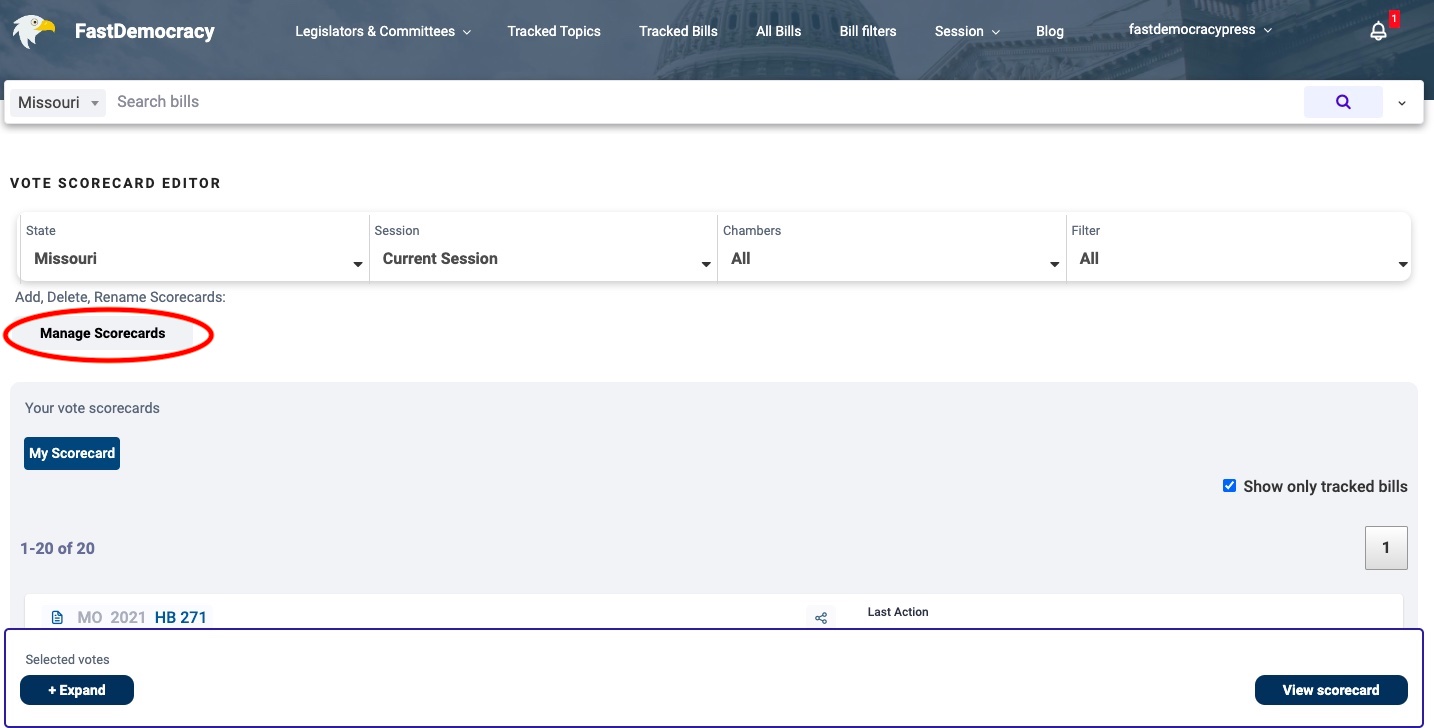 Step 4: Filter the bill options by choosing the correct state, legislative session, and bill types. FastDemocracy will cull legislation that fits your search criteria.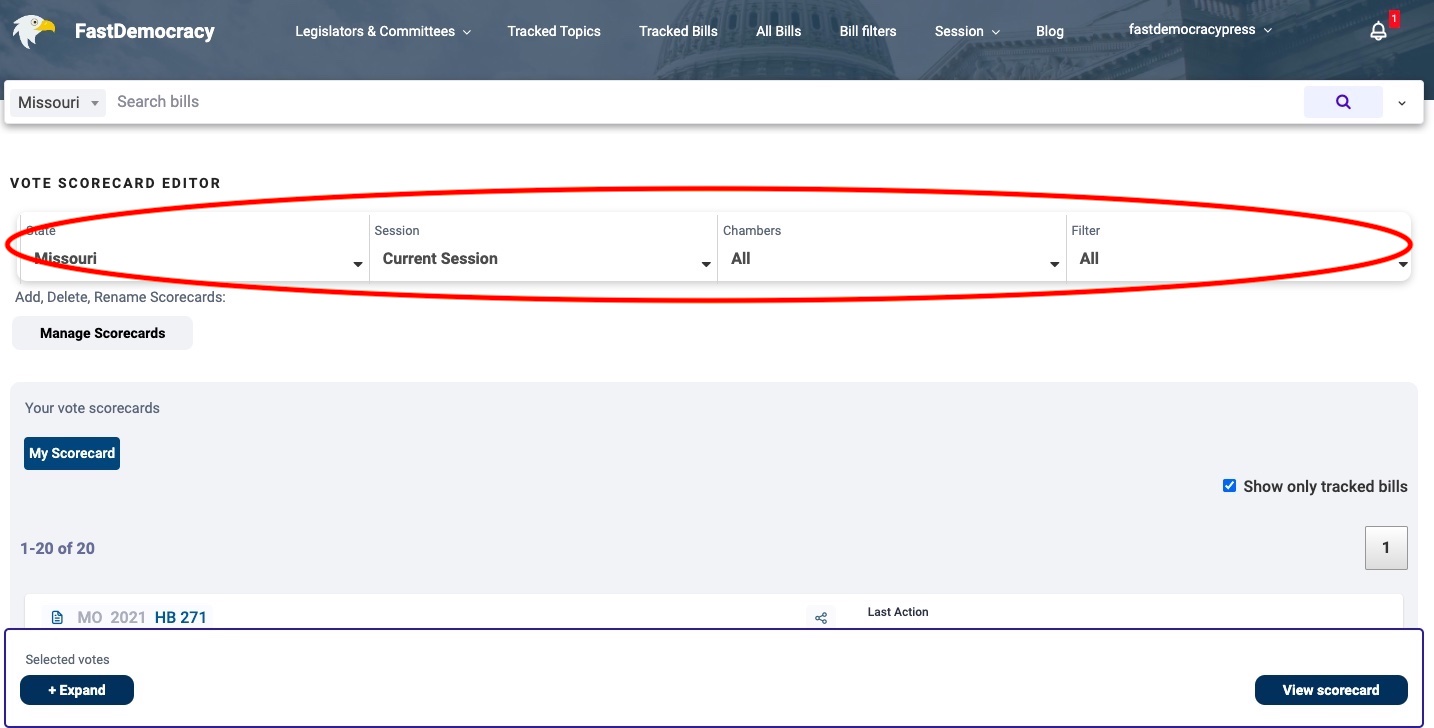 Step 5: FastDemocracy automatically prioritizes bills on your tracked bills list. If you'd like to score votes on bills that you aren't tracking, simply uncheck the "Show only tracked bills" box.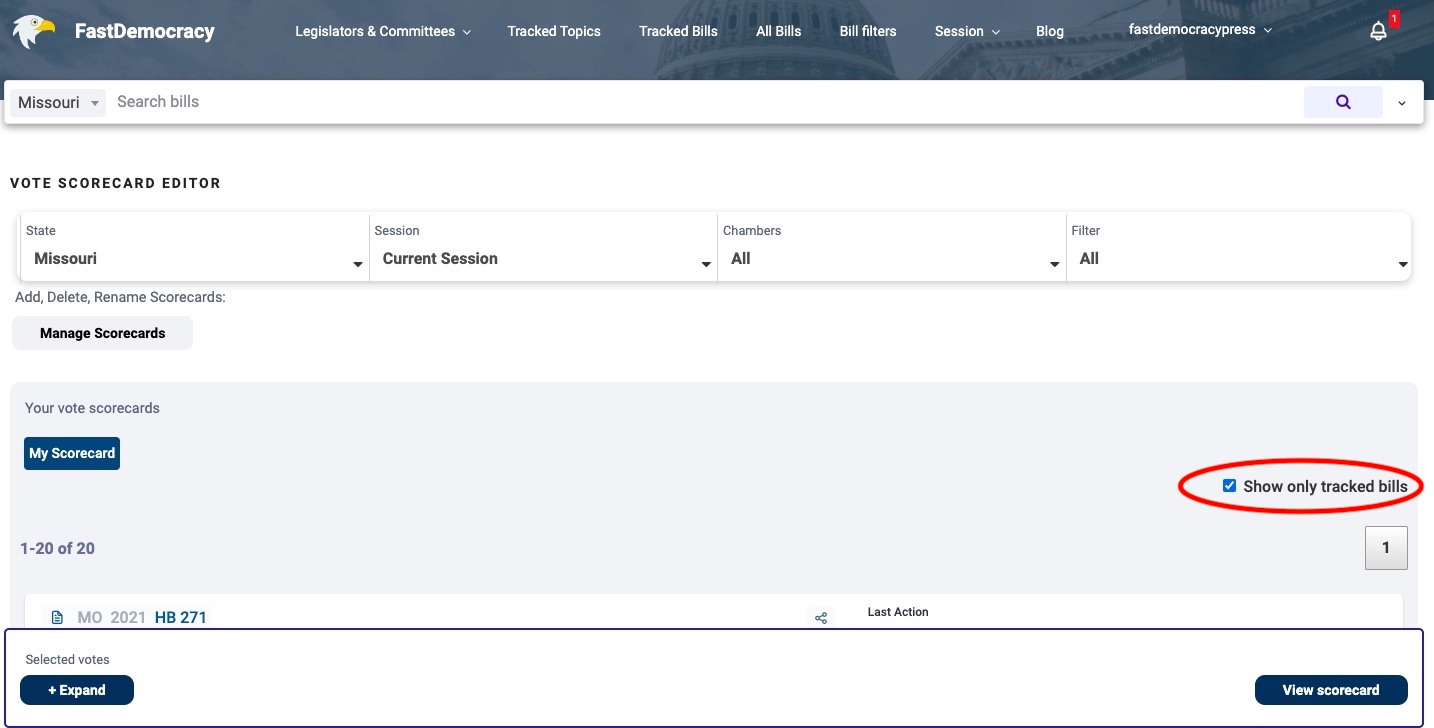 Step 6: Select the votes you'd like to score by clicking the "Add to Scorecard" button.

Step 7: Once all the you've selected all the votes you'd like to score, click the "View Scorecard" button located at the bottom of your screen. The scorecards will be organized by legislative chamber, with each of the votes you've selected to score listed at the top of the scorecard.

Step 8: Select your position on each vote in the dropdown menu located under each bill. The legislative scores will automatically tabulate once you've selected your positions.

Step 9: Repeat the process of selecting your positions for scored votes in the other legislative chamber.

Step 10: Don't forget to share your scorecards! By clicking the "Publish to Web" button you can get an embeddable iframe widget, or a link to share your scorecard via social media or email. You can also download a customized report by click the "Report" button.