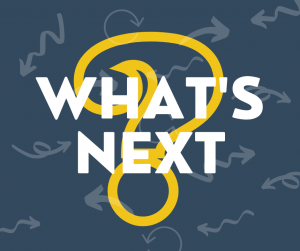 Despite lawsuits by the Trump administration, it should be abundantly clear that we are in a moment of transition to a new administration. Your vote took work and it mattered. For many, the post election phase feels like a moment to recover. For those that govern, the work has really just begun.
Civil servants are stepping up to fill their roles. The incoming Biden administration has a vast team of individuals ready to implement their policy agenda. Elected officials across the country and across parties are doing the same. As a voter, I'm left to wonder– are we ready?
We elect officials to represent us. Elections are seen as inflection points, report cards for if an official is up to the task but what if we didn't bottle up the power of the people and distill it to just a vote. What if instead, we flexed the people's power year round and became part of the governing process?
Elections do not equal representation– accountability does.
We must transition from voters to organizers and become as invested in the political outcomes we seek as the politicians we support.
I'm not sitting back after this election, I'm staying vigilant. Using FastDemocracy, I have the government at my fingertips. I'll be digging deep on legislative analytics as newly elected representatives take their seats. I'll be combing through historic legislative data to pick up on where the hotspots of legislature are unresolved. Why? Because my vote isn't my only power. I have the power to be informed. The power to organize my peers. The power to shape the governing process to reflect the will of the governed.
My first step is to log into FastDemocracy and set my priorities. My focus is simple– I want to be able to track legislation I care about, compare my issues with my elected's voting record and, when there is a failure of alignment, I want to be ready in the wings to hold my elected official. I'll be using FastDemocracy to tag the votes I care about, see where my representative landed, and follow up directly with their office. I'll be telling my friends to do the same. We cannot passively wait for good governing to happen, we have to put the people back in the process.
We campaign far too hard to let our elections run on a boom and bust cycle. My ability to be a changemaker rests on my understanding of government.
This election Americans woke up to engage in unprecedented numbers. What's next? Governing with unprecedented input. We owe it to ourselves to hold elected officials accountable. Let the work of governing begin.
Written by Sara Baker, Chief Innovation Officer at FastDemocracy