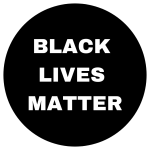 Today on Juneteenth, we celebrate freedom and progress while recognizing there is still much work to be done. The senseless murders of George Floyd, Tony McDade, Ahmaud Arbery, Breonna Taylor, Rayshard Brooks, and Michael Brown, Jr., among too many others, starkly demonstrates once again that our Black friends and neighbors have yet to achieve equality and justice. We can do better as a country and it starts with making sure all of our institutions are accountable. 
Our company is new. We are navigating our place and we are sure to make missteps along the way, but right now we know our role is to be an ally, to listen and learn, to raise up the voices of our BIPOC community, and to give what we have in pursuit of justice. 
In this moment, we are donating services to organizations that stand strong for racial justice. We are first committing to five organizations in our home state of Missouri to begin our work as allies. We stand with Black communities and we loudly and unequivocally state that Black lives matter.
In solidarity,
The FastDemocracy Team